Four Ways to Use Domain Forwarding
Avg. read time 3 mins
Looking to elevate your existing online presence?
A .com domain name creates a short and easy-to-remember way for people to find you online – no matter how you launch your online presence . Whether you're on social media, an online directory or an online marketplace, domain forwarding can help connect a .com domain name to many different web presence options. This is a quick and easy way to start building your business identity and establishing trust at the same time.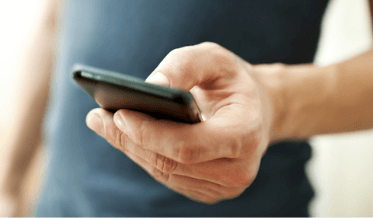 When you forward a domain name, you're creating a rule that tells your domain name retailer or hosting provider to send those who navigate to your web address to the web location of your choice. You can typically change or update the rule anytime you'd like, so as your online presence changes or grows, the domain name can grow with you.
Four Ways to Use Domain Forwarding
Social Media

Help Your Biggest Followers Find You Wherever You Are
Already have a presence on social media? Forwarding a .com domain name to your social media page gives your idea or business a short and easy-to-remember web address to help customers easily find you online. This also allows you to establish your branded online presence, setting the foundation for your own website when desired.

Online Directories

Keep All the Info for Your Place in One Space
Does your business thrive on word-of-mouth marketing? With their built-in review functionality, online directories can be an appropriate way to take advantage of a .com domain name. Using a .com domain name as a web address for your business's online directory listing can help enable new and existing customers to easily find you online, quickly access your contact info or other information, and post and read reviews.

Online Store

Create Your One-Stop Shop With Domain Forwarding
Want to sell your products online, but may not be ready for your own e-commerce website? Try pairing an online marketplace with a custom .com domain name. Your business can have an online storefront for customers to find you directly without searching within the marketplace.

Promotional Web Addresses

Customise Your Promotions With a .com Domain Name
Looking for an easy way to enhance your marketing strategy? A promotional web address can serve as an effective and creative way to advertise your business. Creating promotional web addresses can allow businesses to advertise multiple aspects of their business – products, services and even campaign taglines – all while maintaining a singular online presence.

AnthonysRealty.com/listings/beachfront…

VS.

AnthonysBeachHomes.com
Ready to learn how you can forward a domain name? Our article outlines different methods of domain forwarding, including a step-by-step guide on how to forward a domain name.